Categories
iRacing Setups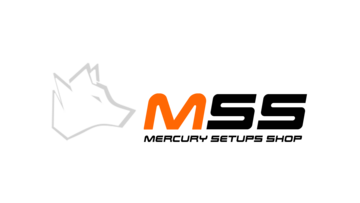 Introducing the Ultimate iRacing Setup Shop:
Mercury Setups Shop
!
Rev up your iRacing experience with precision and performance like never before. Mercury Setups Shop has got your passion for virtual racing covered! Offering top-tier setups & coaching for a range of car classes including Prototypes, Porsche Cup & Open wheel cars.
What Makes Mercury Setup Shop Stand Out:
- Unleash Your Full Potential: Elevate your racing game with meticulously crafted setups that'll have you conquering the track like a pro.
- Diverse Car Classes: Whether you prefer the agility of LMP2, the power of GT3, or the challenge of Porsche Cup, we've got setups tailored to your favorite cars. Setups can be provided for:
LMDh: Acura ARX-06 GTP, BMW M Hybrid V8, Cadillac V Series R & Porsche 963 GTP
LMP2: Dallara P217
LMP3: Ligier JS P320
GT3: BMW M4 GT3, Ferrari 296GT3, Porsche 911 GT3R (992)
Porsche Cup
Open Wheel: FIA F4 & SuperFormula23
- iRacing Special Events: Tackle the most demanding races with setups fine-tuned for - iRacing Special Events as well as the weekly offical races, ensuring you're always ready for the challenge.
- Precision and Quality: The MSS setups are the result of tireless testing and optimization to provide you with the best performance, consistency, and control.
- Stay Ahead of the Competition: Gain the competitive edge and leave your rivals in the dust with their race-winning setups and coaching. Track guide, telemetry & replays are available for you to master each track!
Ready to experience the thrill of iRacing like never before? Look no further than Mercury Setup Shop. It's time to dominate the virtual track and secure your place on the podium.
Visit us today and start your journey to iRacing excellence. Don't settle for less: choose Mercury Setup Shop and conquer the competition!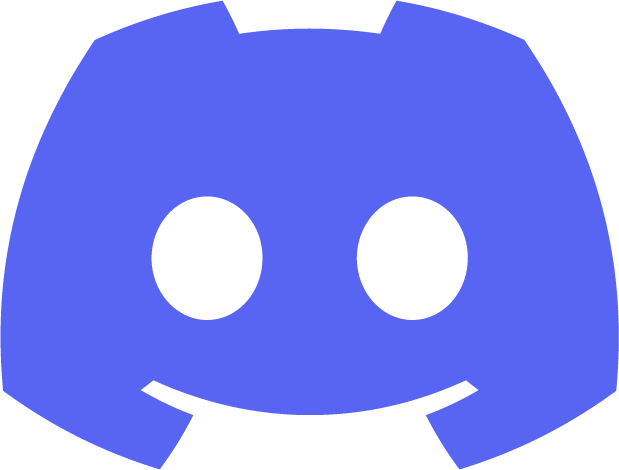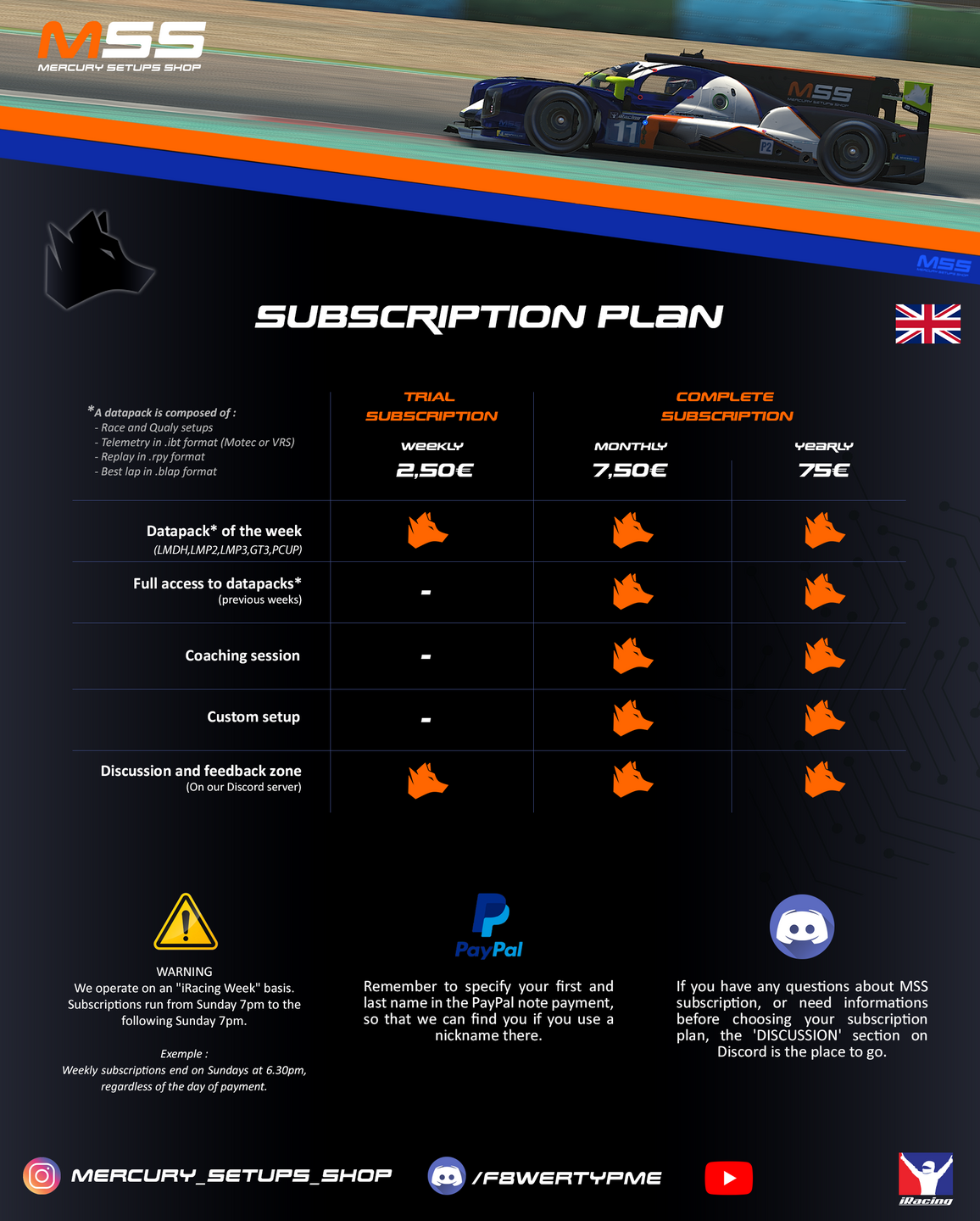 You can choose the following subscriptions. Please scan the QR-code to purchase.
TRIAL SUBSCRIPTION (WEEKLY):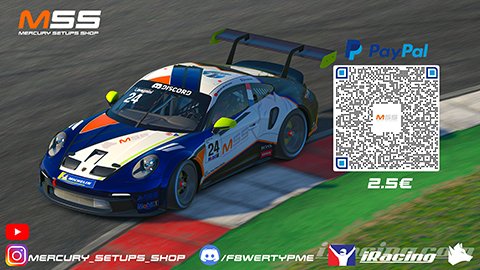 MONTHLY SUBSCRIPTION: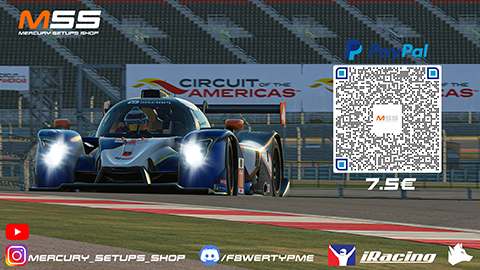 YEARLY SUBSCRIPTION: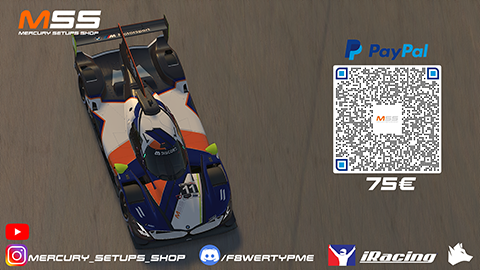 DISCLAIMER: Mercury Setups Shop is a project which Simwear is happy to promote. However, we are not involved in creating setups or organizing coaching sessions in any way. For questions, remarks, feedback and/or problems please contact MSS directly via their Discord.
No products